In every Mr.Bool's course, the main component is the video tutorial. A video tutorial is like a 'movie', with audio and video, recorded on the teacher's computer. There are a lot of benefits to study using video tutorials – to learn more, please visit the link: Why online learning?
If want to watch a video tutorial and see how it works, try one of ours - we have tons of video tutorials. Try it: Last lessons published.
Every online course has an "outline" - a sequence that shoud be followed. See in the picture below an example of an outline: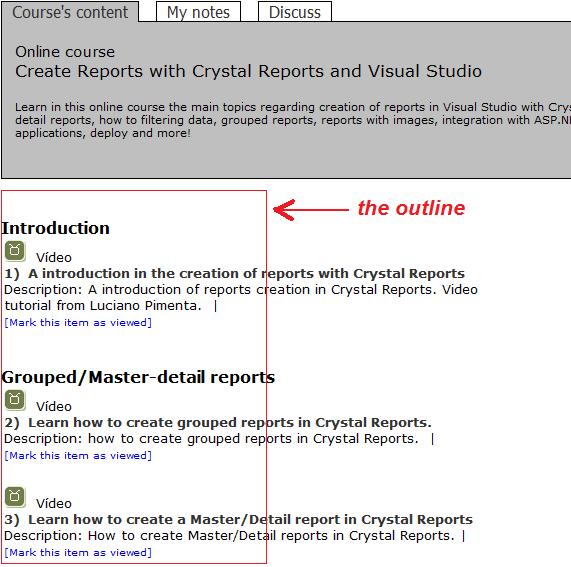 Figure 1: Outline Example
Each course has its own characteristics; For example, some courses have only video tutorials; some courses have video tutorials and textual content, exercises, etc;
Below you can see all the features that a course may have:
Video tutorials;
Textual contents;
Exercises;
Source codes;
Download files;
Recommended posts;
Enjoy!