JavaOne 2007 – Further Demos: Blu-Ray and advanced Java 2D
Leonardo Galvão – from San Fransico, CA
Let's continue the coverage of the last General Session in JavaOne 2007. The next demo was one of the most interesting and visual, showing the use of Java in Blu-Ray players and disks.
With Blu-Ray, menus and other interactive features – even games – can be created with Java to enrich the user experience. Possibilities are wide-ranging. For example, an enhanced version of the film "Master and Commander" (featuring Russel Crowe) included an overlaid map showing the geographical position of the ship in the current scene.
A deeply enhanced version of XMen 3 was also shown. Not only there were highly visual and interactive menus, but also a trivia game that you could play during the film's exhibition. The questions were based on the part of the film being shown at the moment.
Blu-Ray technology and players also let you make updates from the internet. For instance, you could add subtitles in languages that were not yet supported at release time.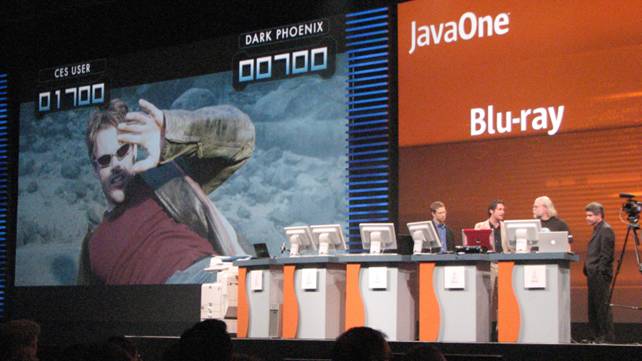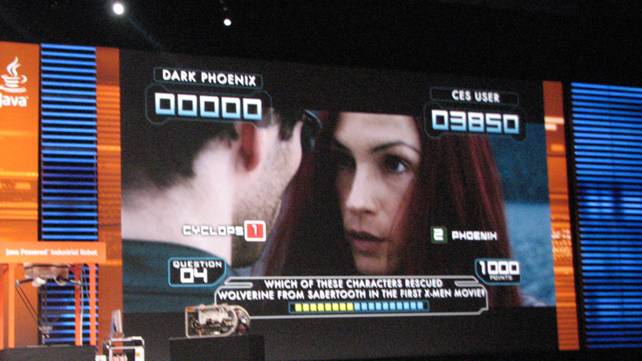 Contextual trivia games in XMen 3
Staying in the visual arena, the next demo brought to the stage engineers from a video production company. A professional on-stage camera filmed the audience, and a Java 2D-based application allowed sophisticated real-time image manipulations, like checking and correcting exposure problems on-the-fly. In the end, Gosling was placed before a green screen and the presenters used the same application to combine his image with the audience's video stream.
The video demo is one more proof that Java on the desktop, especially for very demanding user interfaces, is doing very well.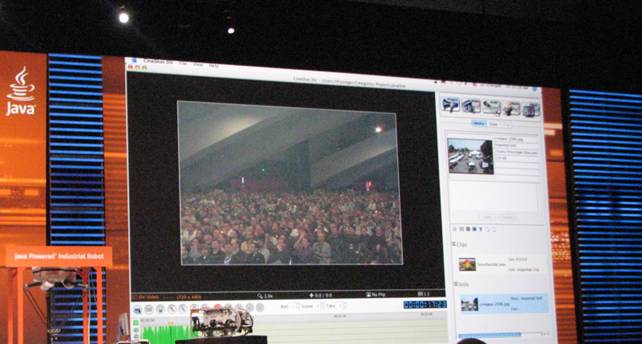 Using Java 2D for rich UI interfaces and video processing in real time